2022 Winter Holiday Party
Arts & Letters Club, Toronto -- November 25, 2022
SCA Members and Guests are invited to our Annual Winter Holiday Party party on Friday November 25th at the Arts & Letters Club  (14 Elm Street, Toronto, Ontario, Canada, M5G 1G7)
Tickets are $52 per person.  Doors open at 6:00 pm and dinner will be served at 7:00 pm.
All will enjoy the art conversations, catching up with friends, meeting our newly-elected artists, the great food, the atmosphere of the Arts and Letters Club, the annual miniature exchange, and most especially, hearing our guest speaker Olex Wlassenko (Curator – Whitby Station Gallery, Ontario).
The Arts and Letters Club has lifted their Covid restrictions.  Tables will be groups of six or fewer. There will be a maximum of 50 guests permitted. So register early.
Please use the form at the bottom of this page to register and pay for your tickets. The Buy Now button will take you to PayPal. 
Please also email a picture of one of your recent artworks, to Deri Chilton-Russell, SCA Secretary – info@societyofcanadianartists.com, including title and medium.  We will enjoy a slide show of these artworks during dinner to get to know each other and to spark art conversations. 
Olex Wlasenko (Curator – Whitby Station Gallery, Ontario)
Olex Wlasenko has based his studio practice in Oshawa, Ontario after earning a Master of Fine Arts at The University of Western Ontario in 2000. Prior to this, he graduated with distinction from the Ontario College of Art (OCA) in 1994, going on to complete a degree in Fine Arts at the
University of Guelph.
In his final year at OCA,  Wlasenko was awarded the Eric Freifield Award. In 2001 and 2011, he won top prize at the national juried drawing exhibition organized at the John B. Aird Gallery. The artist was awarded Canada Council for the Arts Creation / Production Grants in 2001, 2004, 2005, 2007, 2008 and 2010 also regularly receiving grants from the Ontario Arts Council since 2001.
In 2002, 2004, 2005 and 2006 the artist won Best Drawing Award at the Toronto Outdoor Art Exhibition. A solo exhibition of his drawings premiered at Barrie, Ontario's MacLaren Art Centre in fall, 2007. Wlasenko has exhibited extensively in Toronto and London, ON, nationally in Winnipeg, Calgary, Edmonton and Dawson City, Yukon, and internationally in Florence, Italy and Kyiv, Ukraine.
After completing his graduate studies, Wlasenko worked as Assistant Curator at The Robert McLaughlin Gallery (RMG) in Oshawa, Ontario. There he organized over twenty photography exhibitions featuring vintage prints that document the historical development of his hometown of Oshawa. Wlasenko has curated over 80 exhibitions, including Broken Promises: Soviet
Photography in the Age of Stalin at the MacLaren Art Centre, Vera Jacyk: Chysto, Chysto,
Chysto, Brendan Fernandes: Dada Afrika, Toni Latour: The Femme Project, Meryl McMaster: In Between Worlds and most recently Marie-Josée | Microcosms-Macrocosms. Olex has been the Curator at Whitby's Station Gallery since February 2008.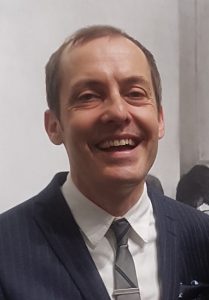 DINNER


Choice of:
Supreme of Chicken with an Asiago, Red Pepper and Spinach Farce Hunter's Style Sauce, Basil Orzo
Or
Fillet of Salmon with a Dill Pommery Mustard Glaze, Three Grain Pilaf
Tiramisu
Coffee or Tea
If you have special dietary needs, please contact Matthew Percy at 416-597-0223 extension 1.
The Art Exchange is a great way to start or continue your collection of other members' work.
SCA members who bring a signed original work are eligible to receive another member's work in exchange.
The image should measure 3.25" x 3.25" to fit a mat with 3" x 3" opening provided by the SCA at the party. Sculpture and photography are also welcome.
If you cannot attend this event, you may still submit an artwork.
The SCA will mat it, draw a number for an exchange, and forward your new acquisition. Contact Deri Chilton-Russell, SCA Secretary – info@societyofcanadianartists.com,
Register and Buy Your Tickets
Please use the form below to register and pay for your tickets. Once your payment is processed by PayPal you will receive a receipt and a copy of this form via email.