Meet our Board of Directors for 2019/2020
The Society of Canadian Artists board of directors is made up from 12 volunteer members from across Canada. Our Executive team consists of the President, Vice President, Secretary & Treasurer. Directors also chair various committees or are representatives for the geographical area in which they reside. 
We are always looking for volunteers to fill various roles.  If you are interested in being part of the board, please contact Marissa Sweet at vicepresident@societyofcanadianartists.com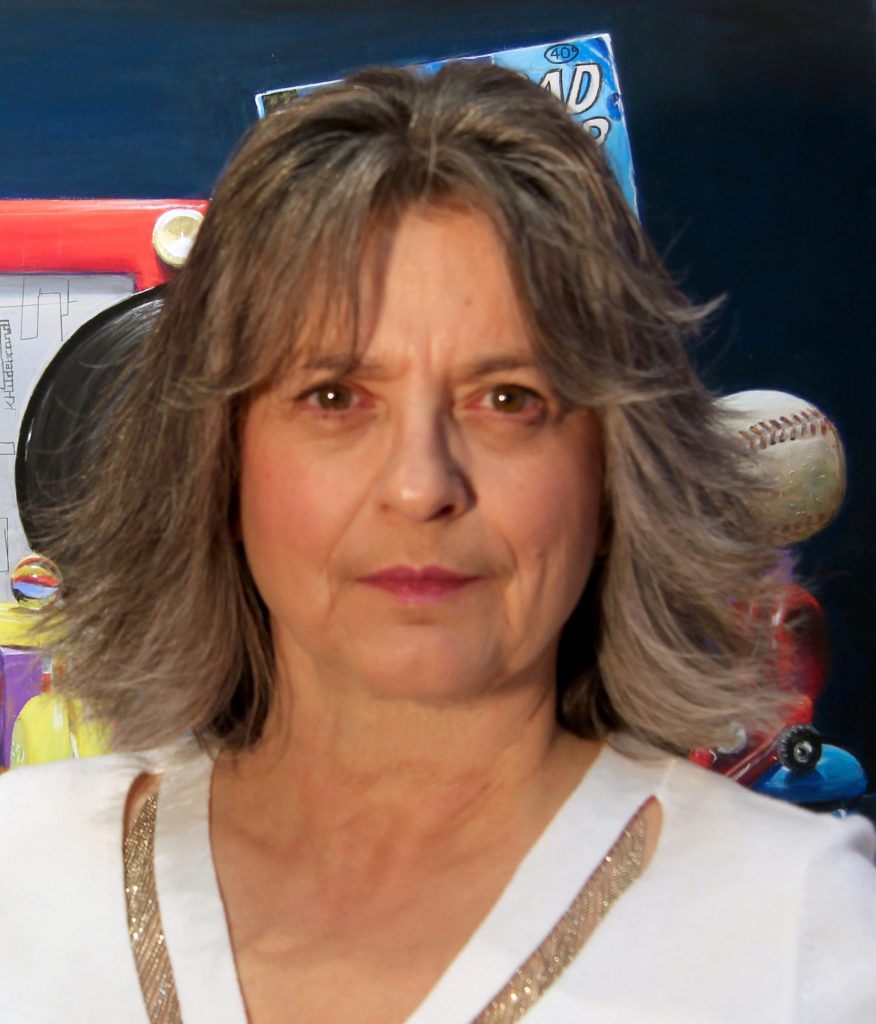 Kathy Hildebrandt SCA
President & Director
Kathy is an international award winning artist. She is a signature member of 8 national and international art organizations, is a Master Pastellist of Canada and is part of the International Association of Pastel Society's Master Circle. She is the President of Pastel Artists.CA and has been the President of the SCA since June 2019.
Marissa Sweet SCA
Vice President & Director
Marissa is a landscape and cityscape painter who, in merging her creative background with her practise of Feng Shui metaphysics, creates work about conservation. Her work explores interconnectivity with our environment and its importance. Currently, Marissa is the Vice President/Social Media Director and Nominations Chair for the Society of Canadian Artists. Marissa teaches in her home studio and at various private and public galleries and community centres.
Dorothy Chisholm SCA Hon
Treasurer & Director
Shelley Hudson
Secretary & Director
Shelley Hudson has two primary inspirations. Her love of animals which she views as "people with fur, feathers, or scales" and her artistic endeavor is to bring out the inner personality of each of her subjects.
Ortansa Moraru SCA
Past President
Karin Richter SCA
Exhibition Chair & Director
Karin has been a professional award-winning artist and instructor for 30 years. An elected member of several prestigious art societies and a dedicated volunteer on their boards, Karin has been recognized as an Immigrant of Distinction.
David Harrison SCA
Membership Chair & Director
Josy Britton SCA Hon
Communication Chair & Director
Josy Britton, CSPWC, OSA, Past President and Honorary Member of the Society of Canadian Artists, is an award-winning artist, most proud of her Cason Medal, Antoinette Stevens and ArtExpo New York 2019 Spotlight Awards. Josy who decided she was an artist in kindergarten, began her career after graduating with an Honours BA in Fine Arts in 1979. Josy paints large encaustics and watercolours inspired by circular time and her belief in the possibility of Heaven on Earth.
Helen Shideler SCA
Publicity Chair & Director
Helen is an International award winning artist living on the East Coast of Canada. For Helen, painting is a celebration of life and how light and colour interact. The real joy is in the challenge - she works hard to get it right. Working traditionally in watercolor, oil and acrylics and painting in contemporary realism. Signature member Society of Canadian Artists (SCA) and the Canadian Society of Painters in Watercolour (CSPWC).
Graham Scholes SCA
Newsletter
My work combines Real with Abstract endeavouring to communicate: ideas, a sense of beauty, and generate emotions. I can play God by moving mountains, houses, trees and any object that requires proper placement for good composition, in harmony with each other. All this is an attempt to touch the emotions of a viewer.
Alan Douglas Ray SCA
Website
Alan is an academy-trained, traditional oil painter based in Toronto with a passion for portraiture and figurative art. He is an elected member of multiple arts societies including the Federation of Canadian Artists and the Ontario Society of Artists. Alan also publishes an online resource centre for traditional oil painting materials and techniques.
Raymond Quenneville SCA
Quebec Representative & Director
Raymond Quenneville is a self-taught Canadian artist who has been painting for over 40 years. Winner of several national and international awards he has received many special mentions from juries and the public. He is a member of the Institut des arts figuratifs (IAF), the Society of Canadian Artists (SCA), the Mondial Art Academia (MAA) and has been nominated as Master of Fine Arts by the Académie internationale des beaux-arts du Québec (AIBAQ).
Elizabeth Malara-Wieczorak SCA
Ontario Representative & Director
She builds on the traditional approach to subject and technique, in her work focused on nature - the monumental harmony of the world. Besides painting, Elizabeth has an experience of art director and graphic designer, created campaigns, concepts, and illustrations. She supervised the editing and production process. Elizabeth is a member of many art groups and associations, frequently participating in shows. Her awarded works are in private collections around the world.
Conny Jager SCA
Western Representative & Director
Krista Hasson SCA
Atlantic Representative
Murielle LeBlanc SCA
Associate Member Liaison
Murielle is a signature member of La société canadienne de l`aquarelle, the Canadian Society of Painters in Watercolour, the Lakeshore Artists Association and the Society of Canadian Artists. She also has been a participant in International juried shows. Through her favoured medium, finding light and transparency in her subjects is her vision.
Ann Kruzelecky SCA Hon
Elected Membership Jury Coordinator
Ann holds a BFA, with Distinction, Painting and Drawing from Concordia University. She paints in a variety of mediums and has participated in numerous group and solo shows. She has taught art programs at the Cummings Centre, YWCA and the West Island Women's Centre. Ann joined the SCA board in 2009 and served as Acting Quebec Regional Rep., Director for 6 years, membership Jury chair 2016, President 2015-2016, Past-president until 2019, and webmaster from 2011.
Bernice Lester
Office Assistant