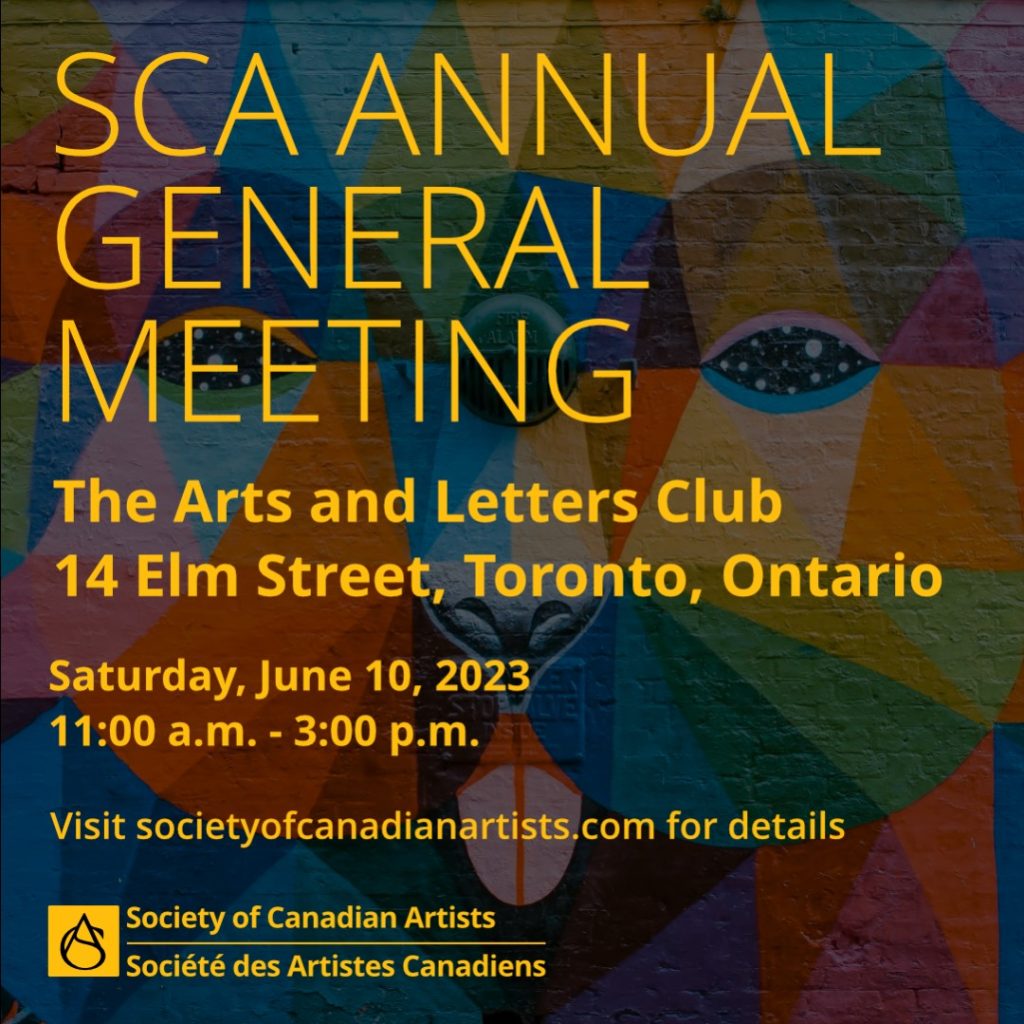 2023 SCA ANNUAL GENERAL MEETING
The Board of Directors of the SCA coordially invites
you to the Annual General Meeting on Saturday, June 10, 2023 at:
14 Elms Street, Toronto, Ontario M5G 1G7
Business Meeting and Nominations will commence at 11:00 am
followed by Lunch at 12:00 pm
Guest Speaker: Martin Murphy SCA
Please RSVP with our Communications Director: Mary Gartlan at communications@societyofcanadianartists.com
Martin Murphy SCA
Biography
Martin Murphy's career has been a mix of oil painting, visual effects for film, and as a performer in musical theatre. After studying Editorial Illustration at Ontario College of Art, Martin performed across Canada in such productions as Cats, The Stratford Festival, and Phantom of the Opera while painting portrait commissions in his spare time. Once retired from theatre Martin moved to California to work for Lucasfilm's Industrial Light and Magic as a digital artist and supervisor working on such films as Pirates of the Caribbean, Star Wars, and Jurassic World.
Martin currently paints full-time out of British Columbia and Ontario. His oil on canvas subjects ranges from figures to still life and a fascination with koi.
Visit Martin Murphy's website here.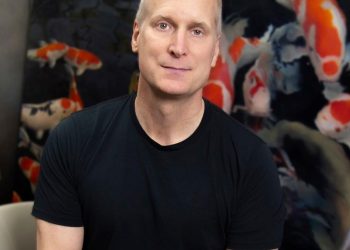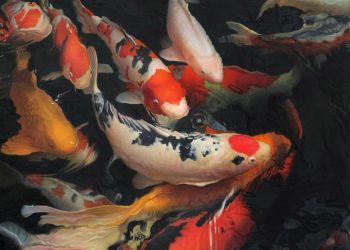 Martin Murphy SCA
Biographie de Martin Murphy
La carrière de Martin Murphy a été un mélange de peinture à l'huile, d'effets visuels pour le cinéma et de performances dans des comédies musicales.
Après avoir étudié l'illustration éditoriale au Collège des beaux-arts de l'Ontario, Martin a joué dans toute la Canada dans des productions telles que Cats, le Stratford Festival et le Fantôme de l'Opéra, tout en réalisant des portraits sur commande pendant son temps libre. Une fois retiré du théâtre, Martin a déménagé en Californie pour travailler chez Industrial Light and Magic de Lucasfilm en tant qu'artiste numérique et superviseur, travaillant sur des films tels que Pirates des Caraïbes, Star Wars et Jurassic World.
Martin peint actuellement à plein temps en Colombie-Britannique et en Ontario. Ses sujets à l'huile sur toile vont des figures aux natures mortes, en passant par une fascination pour les koï.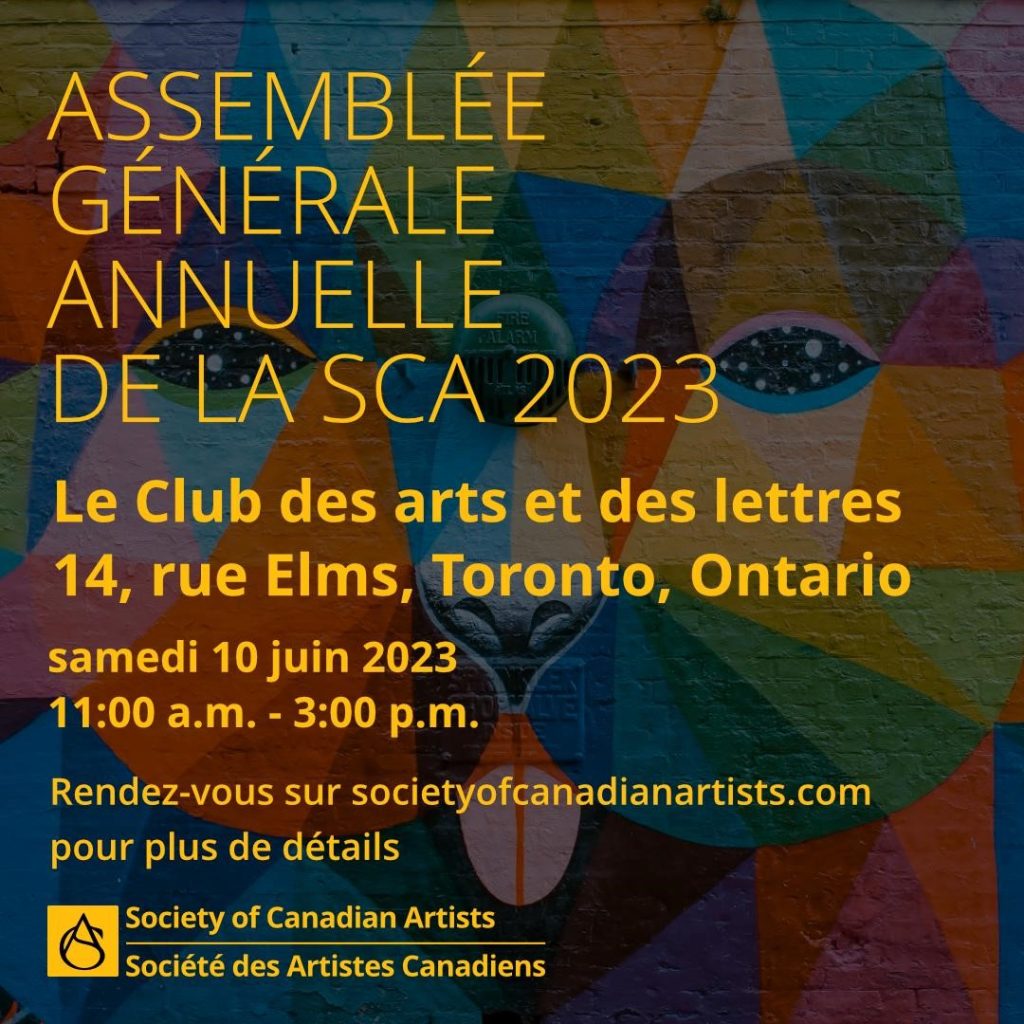 2022 Annual General Meeting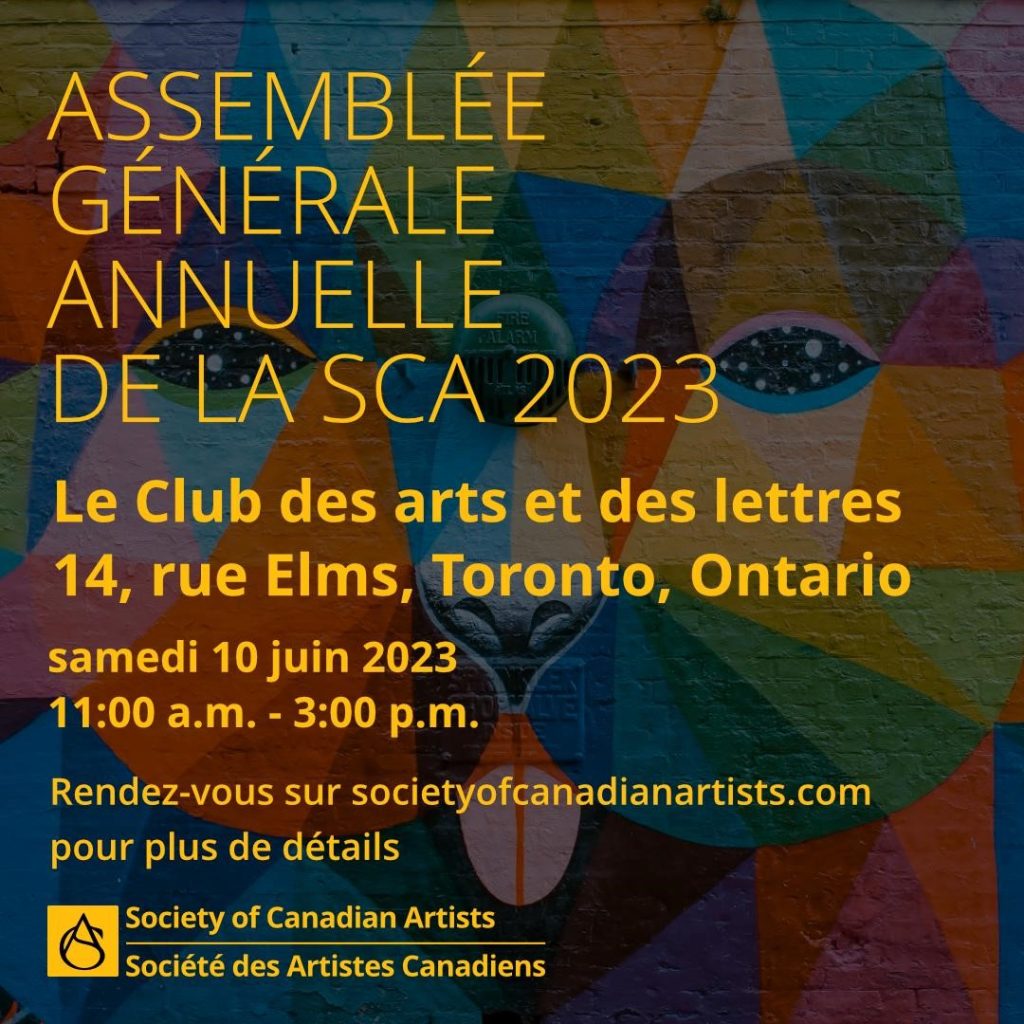 Saturday, June 11, 2022
We thank all who attended the AGM!  
We appreciated the special presentation our Guest Speaker – Katerina Atanassova prepared for us.  It was truly interesting and enlightening!
To the staff of The Arts and Letters Club, we thank you for your hospitality, professionalism and service given to all of us. Special thanks to the technical staff who helped make our presentation run smoothly.
A video link of the AGM and Guest Speaker will be sent to you shortly, and will be posted on our YouTube Channel.  Stay tuned!