Society of Canadian Artists

We are Canada's fine art community

Society of Canadian Artists

Raising the profile of Canadian artists

Society of Canadian Artists

Supporting all fine art mediums

Society of Canadian Artists

Promoting Canadian Artists

Society of Canadian Artists

Fostering the visibility of visual arts in Canada
Raising the profile of Canadian art by supporting Canadian artists
Art is a voice. And in Canada – where our unique diversity of language, landscape and passion nurtures the creative spirit like few other places on earth – our artists comprise a chorus. Sometimes elegant, sometimes discordant. Through sculpture and paint, video and design software, cameras and conté crayons, the creative are saying something.
Our work is beautiful.
Our work is unsettling.
It explores darkness. It illuminates.
It tells of history, rooted in our land and experience.
It imagines the future, fearsome or dazzling.
In a country so creatively diverse, art is an anthem. The Society of Canadian Artists wants the world to know the tune.
Exhibition Dates:

September 24 to October 24, 2021
2021 Elected Members' Juried Exhibition
Exhibition Dates:

September 10 to October 2, 2021
2021 53rd Open International Juried Exhibition
Exhibition Dates:

July 26 to September 30, 2021
2021 Application Process for Elected Membership
Deadline for Applications:

September 30, 2021
Meet our Newest Elected members
The Society of Canadian Artists recently completed its Elected membership jury. 24 Canadian artists were accepted, each with their own unique style and flair.
Check out our New Members
You can check out each of our new members' work by clicking the button.
In 2021 we recognized four SCA members with Life membership. This honor is bestowed upon members who have maintained 30 years of consecutive membership with the society. 
Janet Baker, SCA-Life
Susan Blackadar, SCA-Life
Shirley Erskine, SCA-Life
Margaret Nurse, SCA-Life
Honouring one of our own: Karin richter sca - hon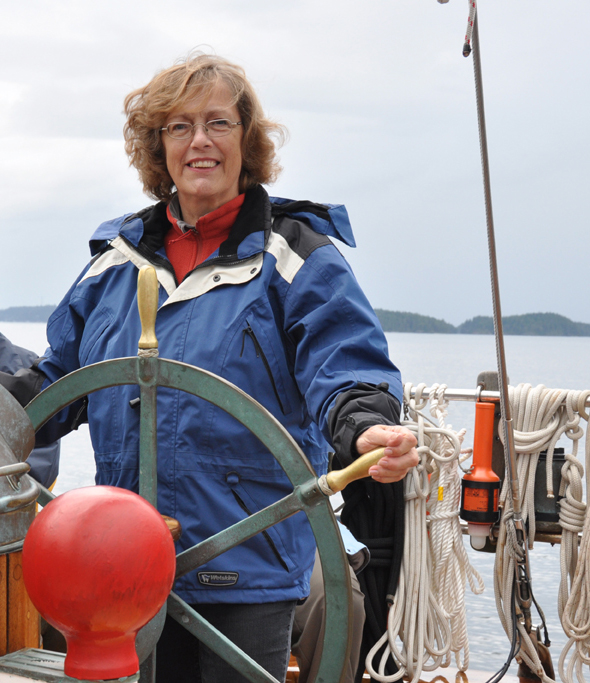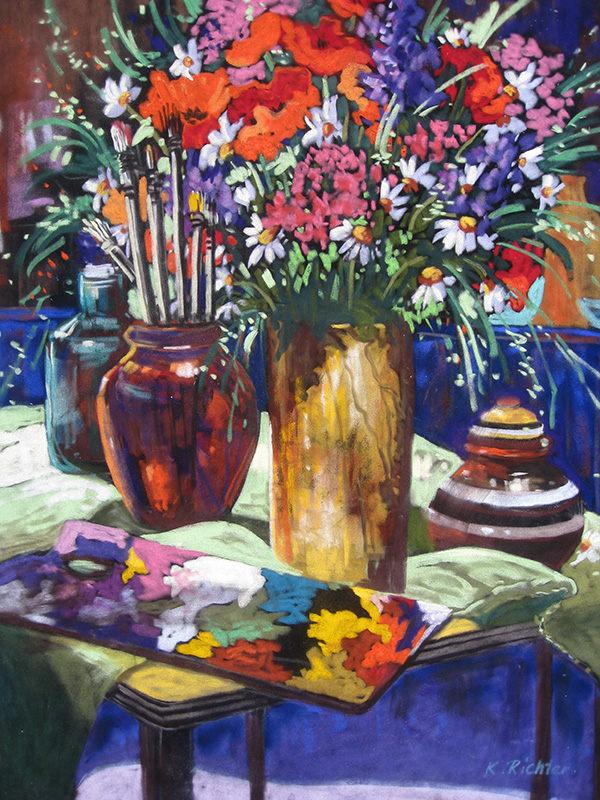 It is our great pleasure to announce that Karin Richter, SCA has been recognized for all her hard work and dedication as an Honorary Member of the Society of Canadian Artists.
Karin has been an Elected member of the SCA since 2004. She is a gifted artist in several different mediums in a range of subject matter. She is also a sought after teacher and instructor, leading workshops around the world including painting vacations in Europe and elsewhere. She has produced and published painting instruction DVDs and books.
Karin is being recognized for the volunteer work that she has done for the SCA. Karin has served 2 stints on the SCA Board of Directors. Her first time volunteering was from 2006 to 2008, serving as part of the Office of the President s the Vice President of Exhibition. She was part of a 4 person group that served during that time period running the operations of the SCA.
Karin returned to the board in 2014 as a Director and Chair of the Exhibition Committee. During the 6 years that she served, she was responsible for all facets of hosting our exhibitions; from finding galleries to exhibit our shows and finding jurors and volunteers to help the ensure they all ran smoothly. Karin also was responsible for bringing back our Online exhibitions which continues to grow in popularity with members and artists worldwide. She stepped down from the board in May 2020 after serving her maximum three 2-year terms.
We thank Karin for all she has done for our society.
Shown at left: Karin Richter and her pastel painting "Painter's Bouquet", 24″ x 18″.

read our latest newsletter
The Society of Canadian Artists publishes our SCAnews newsletter three times a year. You can catch  up on our members' news and events as well as what's happening in your society.
With over 300 members, SCA represents art supporters and professional artists who work in a variety of styles and media. With membership in the SCA, artists find support at all career stages, and benefits span the use of a respected designation, to online promotion, to participation in members-only exhibitions. And much more….