2022 SCA Elected Members' Juried Exhibition
The call for our 2022 SCA Elected Members' Juried Exhibition is now open. We invite submissions from elected members of the SCA in good standing.
All of the  call information is listed below.  Please read the Entry Terms & Conditions carefully before proceeding with your submission.
If you have any questions, please contact our Exhibition co-ordinator, Nancy Overbury, exhibitions@societyofcanadianartists.com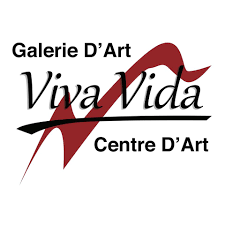 Gallery:  Gallery Viva Vida, 278 Lakeshore Dr, Pointe-Claire, Quebec H9S 4K9
Exhibition Dates: October 1, 2022 to October 15, 2022
Opening Reception: October 8, 2022  Time: TBA
New Submission Deadline: August 31, 2022 (Midnight: 12:00 a.m. EST)
Maximum number of artworks per entry: Artists may submit two artworks for jurying. Only 1 artwork per artist will be accepted if juried into the show
Elected Member Entry Fee: $40 (non-refundable) for up to 2 artwork images.  
Results Notification by Email: September 8, 2022
Shipped Work Receiving  Dates: September 9-29, 2022
Hand Delivery Dates: September 9-29, 2022
Shipping/Delivery address:  Gallery Viva Vida 278 Lakeshore Dr, Pointe-Claire, Quebec H9S 4K9
Exhibition Closes: October 15, 2022
Hand Pickup Dates: October 16, 2022
Returning Shipping Dates: Starting October 16, 2022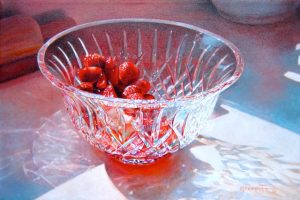 Mary Pratt Crystal Award: $5000 plus engraved crystal bowl
Biafarin Award: $1,000

First Award of Excellence: $1,000
Second Award of Excellence: $500
2 Awards of Merit: $250 each
EligibiliTy, Terms & Conditions of Entry
Eligibility:
Open to Elected SCA members, in good standing, only.  Associate members of the SCA are not eligible.

Artwork Eligibility:
Only original artwork in traditional media including painting, drawing, printmaking, sculpture, photography, fabric art and digital art will be accepted.

Entries must not be copies, derivatives, or based in any way on other artists' paintings, photographs,

copyrighted or not

, or other artistic work. Any infraction of this rule will result in serious consequences. It will result in, but will not be limited to, expulsion from the SCA. Entry fees or award prizes will be forfeited.
The artwork must be entirely the work of the entrant, executed without the supervision of an instructor, and completed within 3 years of the entry deadline.
The artwork must not have been previously exhibited in an SCA exhibition.
All artwork must be suitably framed.  In the case of three-dimensional work, installation instructions must be provided. Any additional installation requirements must be stated clearly.
The artwork must be at maximum 30″ x 30″ .

Conditions of Entry for Gallery Viva Vida
Shipped artwork must arrive at Gallery Viva Vida via UPS, FedEx, Canada Post and it must be suitably packaged for both shipment to and from this venue.
Artists are responsible for all shipping costs to and from the gallery.
A return waybill MUST be included as well as a current Bio and CV for display during the show at the Gallery.

The artist, by submission, grants the SCA the right to use accepted work for publicity, educational, references, and website purposes.

All artworks must be for sale, priced in Canadian funds with the intent to sell.
The gallery charges a 40% commission on all sales. Prices must include this and not be artificially inflated. The SCA will not take any commission for the exhibition at Gallery Viva Vida.
For this exhibition, you may enter up to 2 images. Please ensure the images meet the following specifications.
Must be in jpg format only (jpg or jpeg)
Only the image of your artwork should show (no frames or extraneous backgrounds)
Images must not be smaller than 800px on its longest side *
Image files cannot exceed 2.5MB *
Image files are to be named using the following convention:
FirstName LastName, Title, Medium, Size**.jpg (ie: Jane Doe, My Painting Title, Acrylic, 18×24.jpg)
*Images that do not meet these specifications will fail to upload. Please make sure your files are sized properly before you begin the submission process.
**Size to be specified in INCHES in HxWxD with D-Depth only required for 3-D work. 
The SCA will be using EntryThingy as its online submission provider for this exhibition. 
You will need to either have an existing EntryThingy account, or create a new one, in order to submit to this exhibition. The following button will take you to our submission page where you can find How to guides to help you create your EntryThingy account and submit your entries.
Please contact Nancy Overbury at exhibitions@societyofcanadianartists.com for any questions.