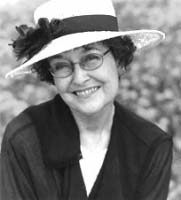 August 16, 2018
Dear Fellow SCA Members,
It is with a heavy heart that I share the news that Mary Pratt, SCA Honorary Member, one of Canada's most respected artists and Internationally acclaimed, has passed away. 
I share the CBC and Radio Canada obituary links : mary-pratt-obituary-1.4734932  /  La peintre canadienne Mary Pratt s'éteint à l'âge de 83 ans
As you know the SCA presents the Mary Pratt Crystal Award annually for a work of outstanding quality, emotion, skill, craftsmanship and maturity.  Peter Gough, Past Vice-President, worked with Mary to establish this award.  He also journeyed with me to present a letter of congratulations to Mary Pratt at the opening of her career retrospective show that opened in St. John's at The Rooms and then toured Canada.  Mary Pratt generously invited us for tea the following day in her home. 
Today Peter shared this writing of Mary Pratt's:
'WHEN WE DIE, nothing of the living part of us will remain. All that we can hope to leave behind is some idea- image, sound, smell- that is contained in something that in itself has no life. 
A picture made out of the least transient of colours; an idea written on the least transient of grounds in the least transient of inks; music, sounds captured on discs or tapes or written notes; perfume, its formula written, itself in a bottle. ( Well, the perfume is rather facetious and probably should be deleted if I were really profound.) Nevertheless, it is an interesting thought- that only by using the inert stuff can we prolong our own lives after we are ourselves dead."   

Mary Pratt – November 4,1991
Mary Pratt – A Personal Calligraphy
Peter recalled, 'Mary and I on several occasions joked about the quest for immortality and at the opening of her 50th year retrospective exhibition at the Rooms in 2013 and one morning at breakfast she wrote this in her book for me: 'Neither men nor fish are immortal. (too bad)" 
"She has now achieved immortality and will be with us forever in her art."
Peter Gough, LAI, SCA
Respectfully,
Josy Britton, SCA Communications